Must-Have Pool Floats This Summer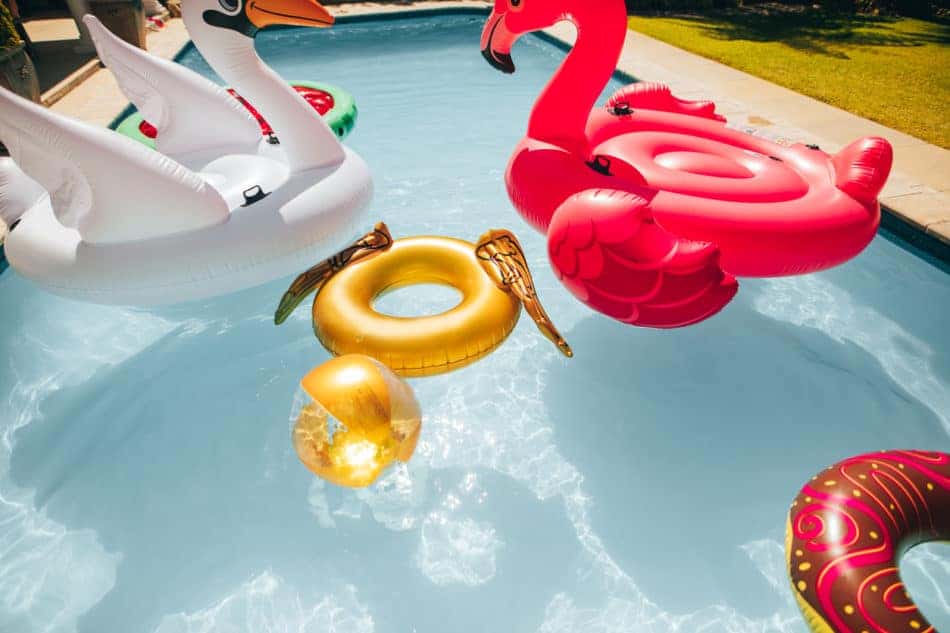 The Mississippi heat is hot, so it's time to make a splash in the nearest pool. Whether that's a neighborhood or personal pool, it's no secret after treading water a while, you're bound to get tired. After a few dunks, you are going to be ready to relax. Check out the top pool floats for 2021, so you can an extensive pool day.
Great For Toddlers and Kids
Finding a pool float that is both comfortable and safe for kiddos can be quite a challenge. The Swimways Baby Spring Float is under $30 on Amazon and perfect for your littles, as it includes a removable canopy and innerspring, making it the perfect pool accessory for little ones anywhere from nine to 24 months. Although, if your child isn't so little anymore, they'll go crazy over the fun from the Swimline UFO Squirter Pool Inflatable Lounge Float, which is also under $30 on Amazon. Not only will they be able to bask in the sun while being cool, but they can play tricks on their friends all thanks to the squirt gun — and mom and dad too.
Best Pool Chair
Some people don't like to lay fully down in the pool, so the best float option is a pool chair. You can stay alert around the kids in the pool, all while still lounging, all thanks to the Frontgate Floating Mesh Pool Chair. Not only is it suitable for a seat, but it can be used as an ottoman or large armest to share as well. The best part? It generously included handles, making it a breeze to carry.
Best Pool Mat
If you want to keep all of the kids in one place, a pool mat will be your go-to. The Frontgate Resort Pool Flat is both durable and quick-drying, all thanks to the vinyl coating. No matter how rough the kids are playing, it will get the job done, all summer long.
You might also like: Cornbread Recipes Everyone Will Enjoy
Overall Best Buy
If you want a little bit of everything in your pool float, the Aqua Recliner and Tanner Lounger on Amazon for under $60 will get the job done. From sunbathing to pool naps and everything in between, you'll never want to get out of the water if you invest in this dreamy float.